PRAYER and FAITH FORMATION RESOURCES
Please click on the images below
VIRTUAL  LEARNING COMMUNITY FOR ADULT FAITH FORMATION
Have you ever wanted to do an on-line faith-based course that is good quality, time convenient and cost effective?
The Lismore Diocese is now one of over 100 dioceses around the world, and five in Australia, to have partnered with the
Virtual Learning Community for Faith Formation (VLCFF) at the University of Dayton.
With over 100 courses available of between three and five weeks' duration and at a cost of approximately $A65, this is the chance to engage in a topic of your choosing and interest.
Cycle 3 is now open (closes April 7). Information about the VLCFF, including courses, timetable, how to register and cost,
can be found on the St Agnes Catholic Parish Port Macquarie website. For more information or to discuss possibilities, please contact Tony Worner VLCFF.LismoreDiocese@stagnesparish.org.au
A brochure is available to download from the link below: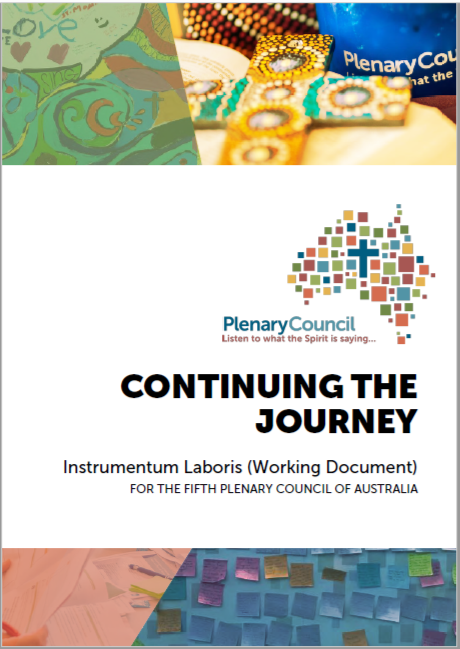 CONTINUING THE JOURNEY – WORKING DOCUMENT
The working document for the Plenary council is available either on-line or in hard copy from the Parish Office.
Please click the link below to access the document or call the Parish office 6662 1025 to order your hard copy.
Pray:
✠ Come, Holy Spirit of Pentecost.
Come, Holy Spirit of the great South Land.
O God, bless and unite all your people in Australia and guide us on the pilgrim way
of the Plenary Council. Give us the grace to see your face in one another and to
recognise Jesus, our companion on the road. Give us the courage to tell our stories
and to speak boldly of your truth. Give us ears to listen humbly to each other and a
discerning heart to hear what you are saying. Lead your Church into a hope-filled
future, that we may live the joy of the Gospel.
Through Jesus Christ our Lord, bread for the journey from age to age.
Amen ✠
CATHOLIC ON-LINE MASSES AND PRAYER RESOURCES