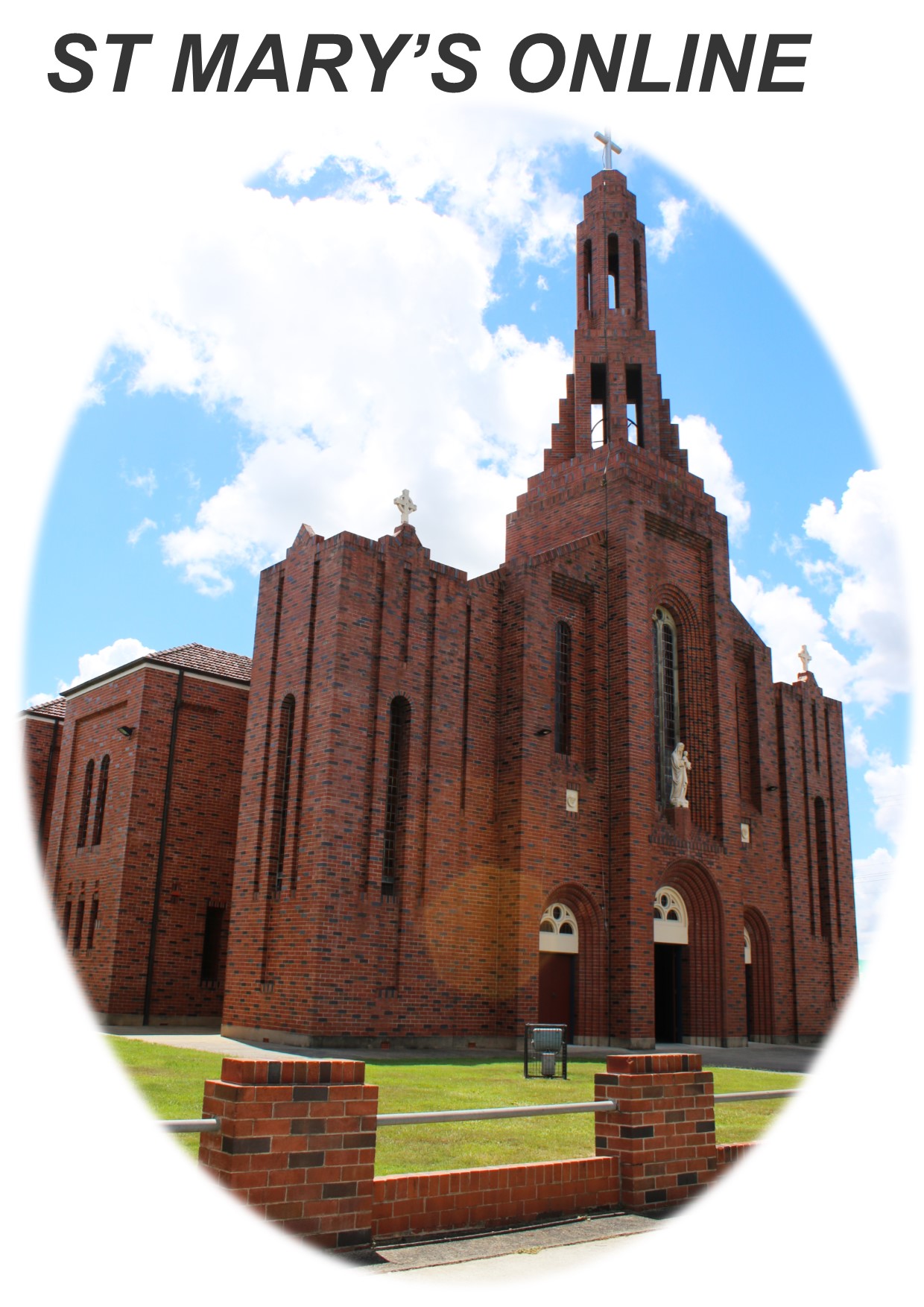 PARISH BULLETIN

St Mary's Parish bulletin is now available to view online, or via email.
If you would like to receive the bulletin via email,
please contact the Parish office.
Ph: 6662 1025 or Email: casino@lismore.catholic.org.au
BULLETINS: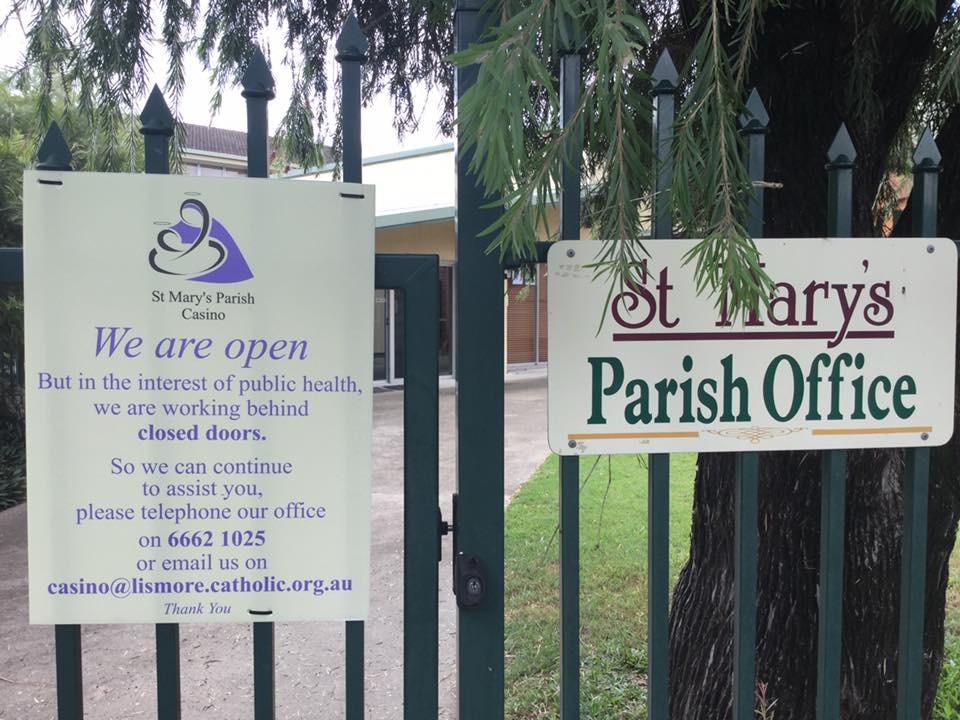 PARISH OFFICE
We are OPEN, but in the interests of public health we have decided to
close our gates and work behind closed doors.
So that we can continue to assist you please
Contact our Parish office: Phone:  6662 1025  or 
Email casino@lismore.catholic.org.au.
Thank you.