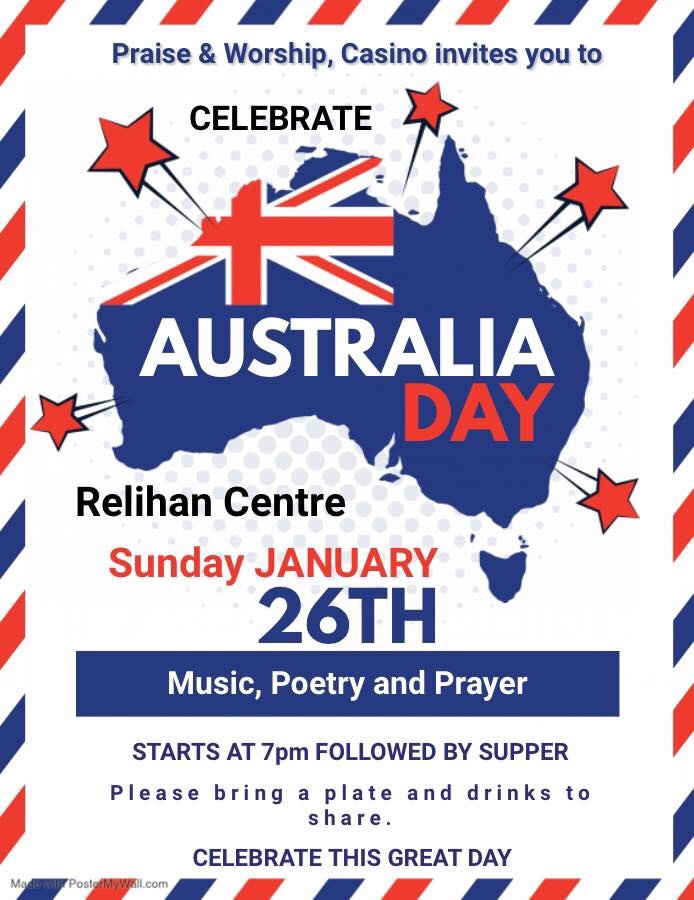 PRAISE and WORSHIP
Welcome to 2020 Praise and Worship. Our first gathering is slightly different – 
"A night to celebrate and pray for Australia"
When:     Sunday 26th January 
Where:   Relihan Centre
Time :     7pm
Supper after prayer, and please bring a plate.
All welcome.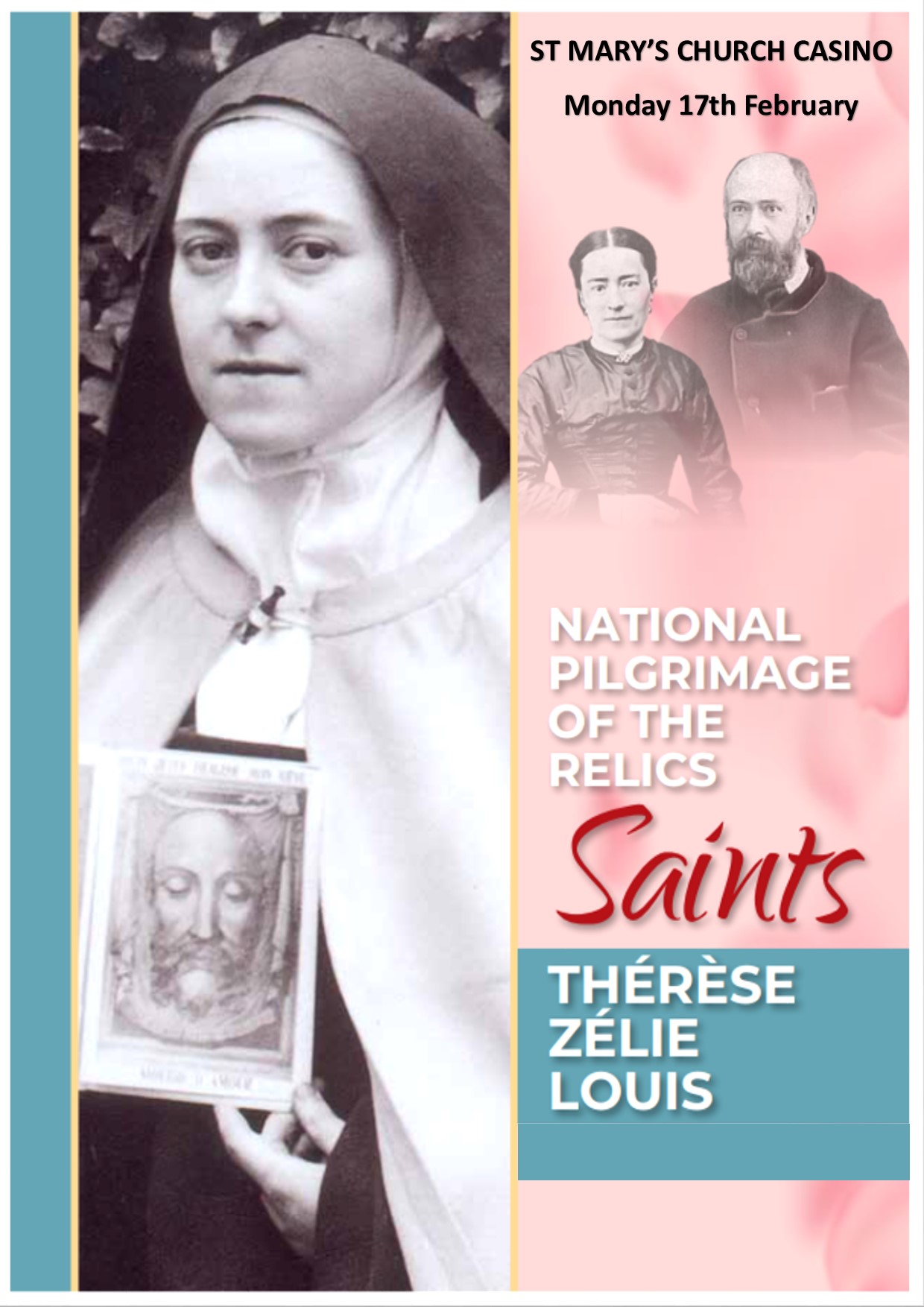 THE RELICS PILGRIMAGE
of Saints Louise and Zelie Martin and St Therese  of the Child Jesus
will be arriving in Casino on the 17 February 2020 at 12 noon. 
12.35pm     MASS
1.15pm       Private veneration
5.30pm       Rosary
6.00pm       MASS
6.45pm       Private veneration
8.00pm       Departs 
"God gave me a Father and a mother more worthy of heaven and earth."
                                                                                                   St Therese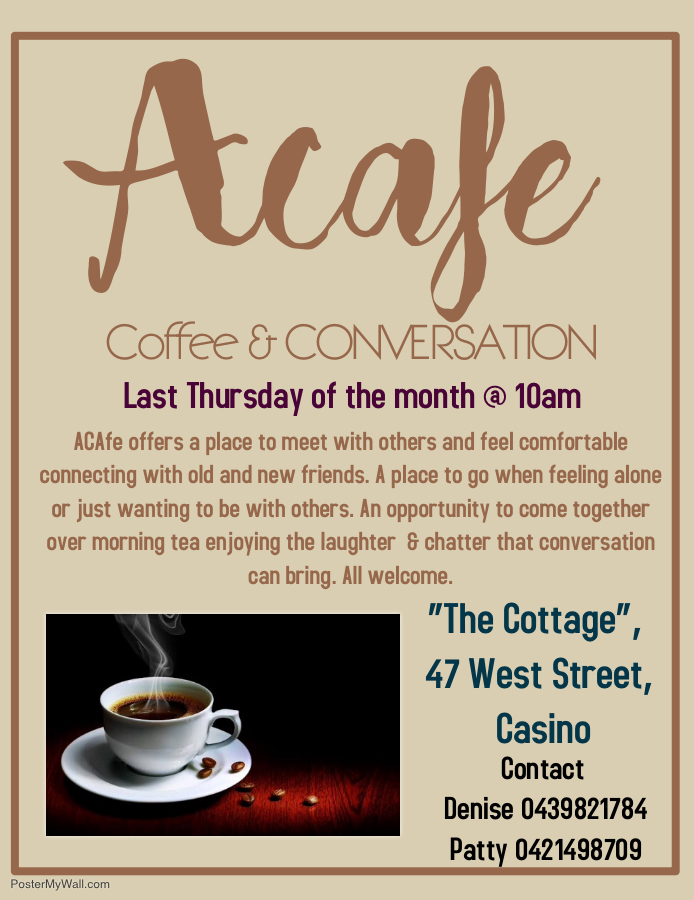 ACAFE – CASINO
Start the New Year with great coffee and conversation and plenty of laughs
Thursday  27th February
10.00am
The Cottage, 47 West Street Casino.
Meet new friends, share stories, laughter and  reminisce with old friends.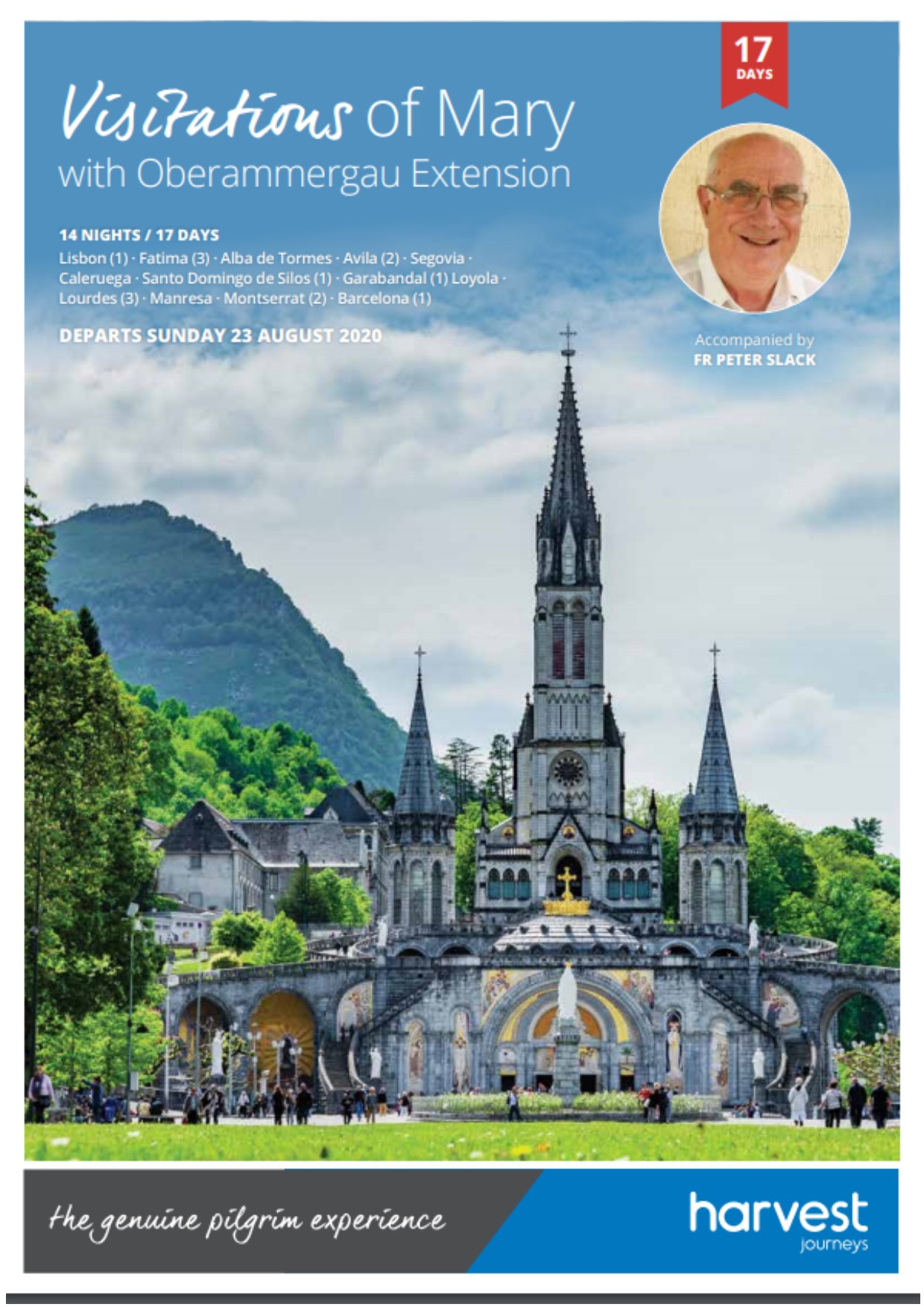 PARISH PILGRIMAGE 2020
Next year a parish pilgrimage is being organised in conjunction with Harvest Travel  to Marian sites in Europe.
The pilgrimage would include Fatima, Avila, Lourdes, Montserrat and Barcelona.
Father Peter Slack would accompany the group as chaplain and we would be travelling between 23rd August – 8th September 2020.
For those who would like to extend their trip there will be an option to attend the Passion Play in Oberammergau.
If you are interested in learning more about the pilgrimage please contact the Parish office and leave your contact details.
PLENARY COUNCIL PRAYER
Come, Holy Spirit of Pentecost.
Come, Holy Spirit of the great South Land.
O God, bless and unite all your people in Australia
and guide us on the pilgrim way of the Plenary Council.
Give us the grace to see your face in one another
and to recognise Jesus, our companion on the road.
Give us the courage to tell our stories
and to speak boldly of your truth.
Give us ears to listen humbly to each other
and a discerning heart to hear what you are saying.
Lead your Church into a hope-filled future,
that we may live the joy of the Gospel.
Through Jesus Christ our Lord,
bread for the journey from age to age.
Amen.
Our Lady Help of Christians, pray for us.
St Mary MacKillop, pray for us.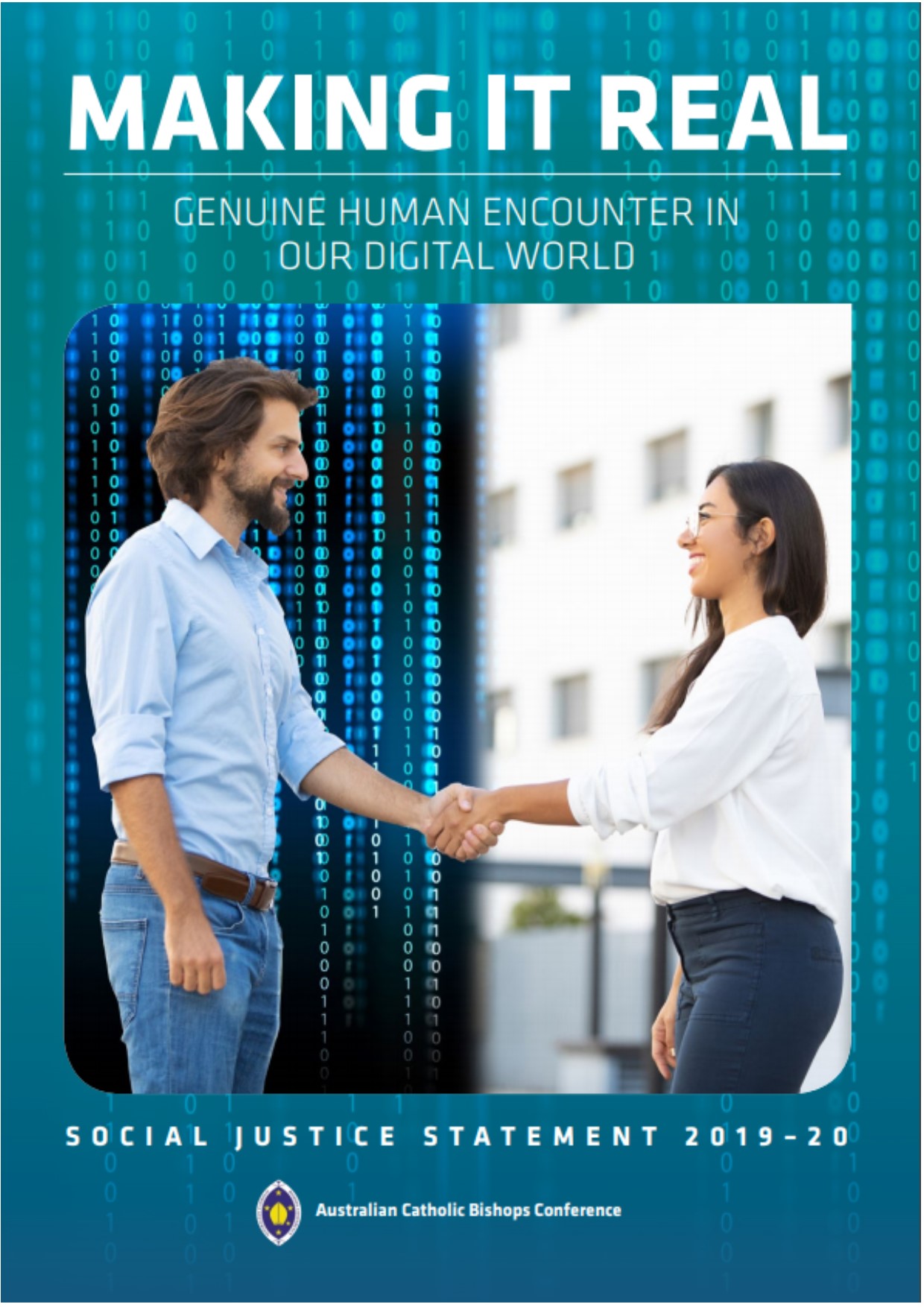 SOCIAL JUSTICE STATEMENT
This year's Social Justice Statement, Making it Real: Genuine human encounter in our digital world, invites people to reflect on how the Internet has changed the way they communicate, work, learn and do business – and how to contribute to a more just digital world.
Writing in the statement's foreword, Bishop Terry Brady, the Bishop Delegate for Social Justice, said that while the digital world enabled people to be more connected than ever before, it could sadly also be a place of manipulation, exploitation and violence.
The Social Justice Statement and resources can be downloaded at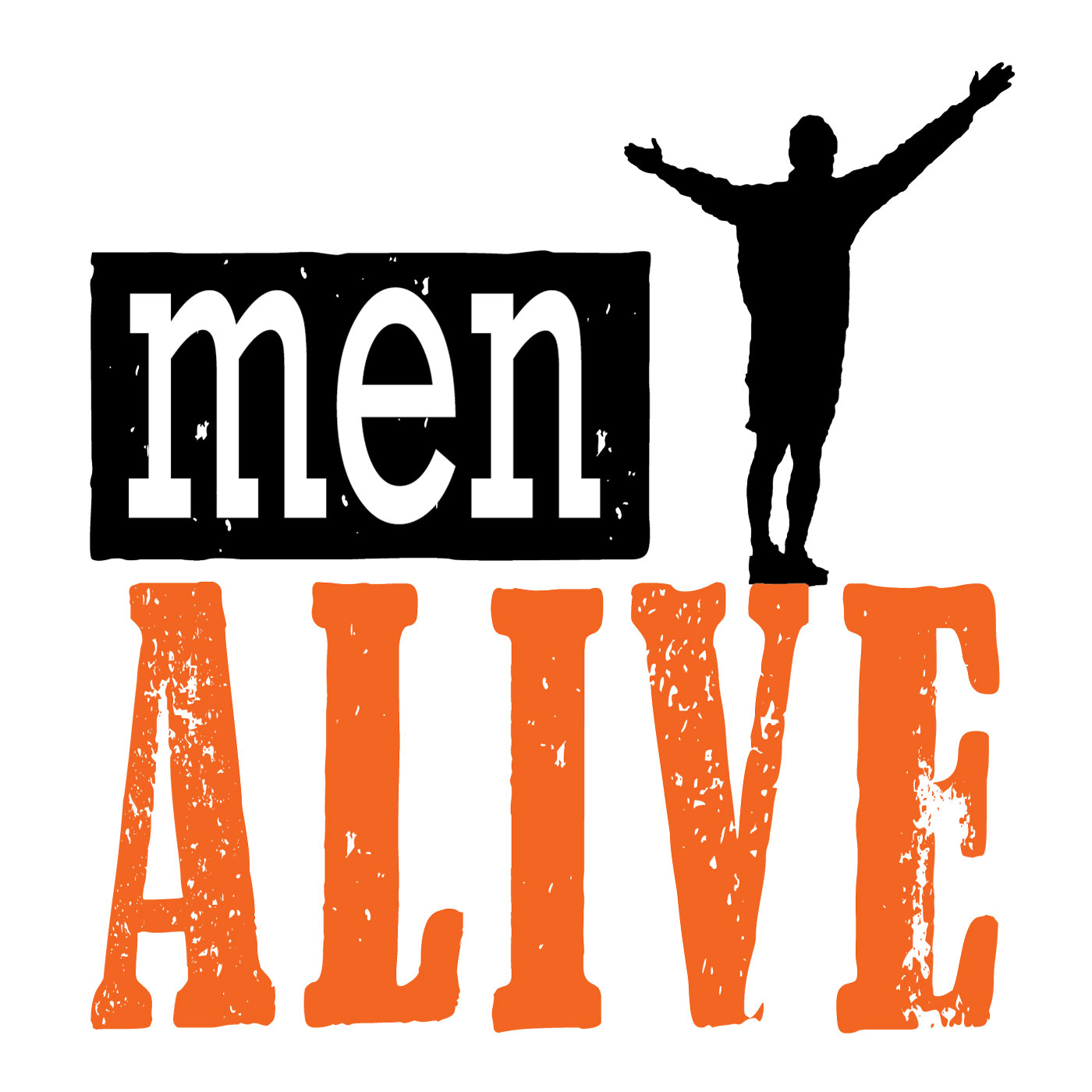 MEN ALIVE
St Mary's Parish Men's group
meet every Tuesday night at 7.00pm in the
Marian Cottage, West street Casino.
All welcome!